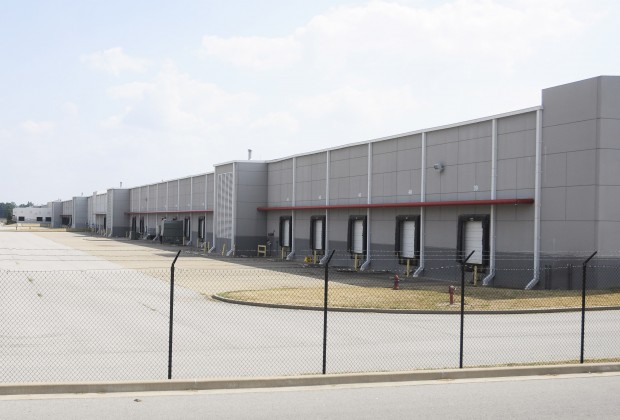 Commercial growth in Southern Illinois got a likely boost last week as one of the region's largest commercial facilities got a new owner after years of vacancy.
The former Circuit City distribution center, which sat vacant for nearly three years, sold last week for more than $8 million. The firm that purchased the 1.1 million-square-foot facility, Dalfen America, plans to lease the warehouse out to at least two national companies, according to Mayor Bob Butler.
"They tell me they have a couple of national corporations that they are discussing leasing that building all or part of it to," Butler said. "They're anxious to get going; they seem to be enthused and it looks to me like they're going to get a good job done."
Butler said Dalfen officials did not disclose what companies might be interested in leasing space.
Attempts by The Southern Illinoisan to reach Dalfen America were unsuccessful.
The transaction is a win-win situation, said Butler.
"Number one, you have a great facility that is being utilized," he said. "Number two, there will be jobs created because of the use of the building."
The jobs created, and added revenue that results from that growth, will benefit Marion.
"You get down to the bottom line as far as we're concerned is the jobs and the revenue produced," he added. "And it looks to us like this is going to be very favorably addressed."
George Trammel, executive director of the Marion Chamber of Commerce, said although all the details are not yet clear, estimates suggest the occupation of the facility could generate up to 100 jobs.
Trammel said he doesn't know if the employees to staff the facility will be hired locally or brought in, but either way they will help generate tax revenue by buying or renting homes, dining out and shopping.
Trammel said the sale of the facility is a sign for the city of Marion and the economy of the region.
"With all the stuff that's going on, it looks like we're starting to turn the corner here a little bit," he said. "Although Marion's under construction road-wise, eventually it's all going to be finished, and in three or four years you probably won't recognize Marion with all that's going on here with new businesses."